The Gigapan Camera Project in New Zealand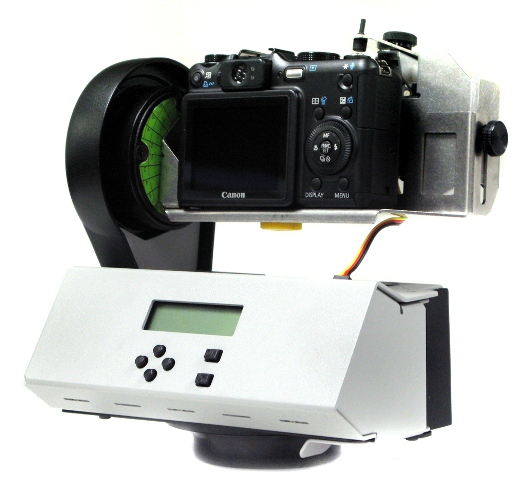 The Gigapan camera is a robotic platform for capturing very high-resolution (gigapixel and up)
panoramic images from a standard digital camera. Sponsored by Google, CMU and the NASA Ames
Intelligent Robotics Group, the Global Connection Project has also developed software which places you
inside the panorama and lets you explore.
An earlier version of this imaging technology was developed for the Mars Exploration Rovers;
the panoramas created from Mars enabled a simulated experience of being on another planet.
The Gigapan project aims to create a similar experience, but for exploration of Earth.
At present I am using this machine for testing purposes with NASA and Carnegie University in the USA.
Once this is completed I will be able to concentrate on other projects.

If you have such a project which you think could be of benefit to you please apply HERE
with a brief explanation of what your projects aims and solutions are about.
I can be contacted here (Peter Banks)
Mobile Ph: +64-(0)21-027-60001
Examples of what this Robotic Camera system can do.......
Use the tool on the photo to zoom in and out. (The photo will automatically refocus.) To reposition the photo, click and drag the image.
View from Te Pene Beach, Auckland, New Zealand towards the Coromandel Pennisula
View of Whangarei Basin, New Zealand where tourists come to view the yachts and eat their lunch
An old Maori Pa site which was used until the mid 1800's. Across the road is an old battlefield where the local Orere Maori fought other tribes.
View from Omana Beach towards Rangitoto Island with Auckland City to the left. Notice the Sky Tower which is
the largest structure in the Southern Hemisphere.
When New Zealand won the Americas' Cup, this is where all the yachting competitors set up their bases. Team New Zealand, Alingi, Oracle, Team Dennis Conner etc.
Now some of the bases have been pulled down and replaced by apartments. This photo was taken with the help of Joanne Sowry.